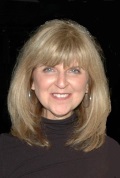 A licensed Realtor since 1990, and a Real Estate Broker since 1994, Patty's 25+ years of professional real estate industry expertise spans the full spectrum of real estate services and management.
Patty began her real estate career as an agent helping buyers and sellers achieve their real estate goals. She then served as a General Manager helping agents through negotiation and compliance issues while managing the customer and office environments.
Then Patty, as Principal Broker/Co-Owner and Chief Operations Officer, successfully managed the growth of their real estate brokerage from one office in Youngstown, Ohio to 5 offices in Northeast Ohio, 2 offices in Southwest Florida, and 11 offices in the Florida Keys with over 450 sales associates and employees. Patty is also the Broker Consultant and Owner of RealestatePointe, a company providing internet technology marketing solutions to real estate brokerages with clients spanning the United States.
Patty has been awarded many real estate professional designations for residential and commercial real estate. Under her management, her company received the President's Award, Centurion Award, and Quality Service Pinnacle Awards year after year, as well as #1 Website and various other marketing awards. She is a Past President of the Greater Cleveland/Akron Broker Council for Century 21, and a past Director of the Youngstown Columbiana Association of REALTORS® where she has served on the Personnel, Bylaws & Policy Review, Contracts, and Professional Standards Committees. She is currently a member of the National Association of REALTORS®, the Ohio Association ofREALTORS®, and the Youngstown Columbiana Association of REALTORS®.
Patty is a Summa Cum Laude graduate of Kent State University with a Bachelor of Science in Business Administration. She was born and raised in Pittsburgh, PA, and moved to Poland, Ohio, in 1984 where she resides with her husband of 42 years. They have two grown children living in Northeast Ohio and Southern California and two grandchildren.