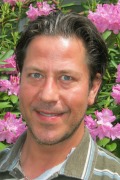 Hello and thanks for visiting Lakeside Realty.
I have over 20 years experience in the real estate field. Whether you are an investor, first time buyer, upsizing, downsizing, or relocating, I can help. I have been a licensed real estate appraiser for over ten years, and I am also a licensed 203k government consultant....assisting buyers with their loans that have renovations included in the loan.
I also have a Bachelors Degree in Business and also assist real estate owners to have their property taxes adjusted to a fair amount.
With all of my diverse experience, it would be my pleasure to assist you in satisfying your needs. I look forward to hearing from you.