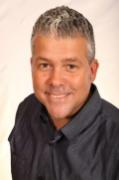 I am married and have a beautiful wife & 3 amazing children. I have been a licensed Realtor since 2008 but have been involved in real estate in some shape or form since 1998. I have been in commissioned sales for over 30 years enabling me to get GREAT results for my clients!
If you choose me to list your house, I will work with you 100% pre-sale to give you great pointers & tips with things to do to get the maximum value out of your house along w/the reasons why. We will then set up a game plan and timeframe, then begin the marketing process full speed, 110 mph! I market my listings a little differently from most Realtors, and as a result, get very quick results! I will "live and breathe" your home until it is SOLD & will aggressively market your home with every tool in my arsenal!
If you need a buyers agent, look no further. I will aggressively help you find the home of your dreams, then negotiate like you've never seen before to get you the absolute best price possible!! Try me...you will not regret it.
I have done many flips, have rental properties, and work very closely with many different investors helping them achieve their financial goals. I consider myself a very "knowledgeable" REALTOR and am very good at finding value in a potential home for you or your family member. I am honest, loyal, and have a passion for getting the very best deal possible for my clients! If you need someone that knows the ins and outs of the business, someone who can PERSONALLY do most any home repair or remodel, call ME! Don't leave thousands of dollars on the table using that inexperienced or non-aggressive agent.
YOU will be my "#1" if you choose me to be your REALTOR! My goal is to be your agent for life! Let me show you why.

Anthony's Listings
This home is undergoing a complete renovation and will be available for purchase on October 26th, 2018 or sooner! You will love the mature, super quiet street w/ stately trees and impeccable...
Listed by
Anthony Maffei
last changed
2018-10-23 14:14
NEOHREX 4037239
4

Beds
2

Full Baths
1

Half Baths
2,180

Square Feet
This is THE ONE!! Stop your home search right now! I guarantee you will never see a more modern, clean, updated Canfield schools home that is OVERLY ready for your family to move right in w/every...
Listed by
Anthony Maffei
last changed
2019-06-17 11:35
NEOHREX 4087381
3

Beds
3

Full Baths
1,809

Square Feet
You say you want the perfect country setting w/no neighbors in the front or back of you w/turkeys, dear, and other abundant wildlife spotted almost daily? STOP LOOKING....STOP. This is THE ONE! Your...
Listed by
Anthony Maffei
last changed
2019-06-05 12:03
NEOHREX 4093138
4

Beds
1

Full Baths
1

Half Baths
1,992

Square Feet