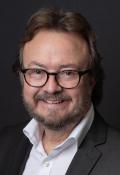 Licensed realtor since 1992, specializing in all aspects of the real-estate profession. Several years of new construction experience, relocation, investor consulting, and commercial real estate, including working exclusively for Humility of Mary Health Partners in the allocation of the land for the new hospital in Boardman and the emergency care unit in Austintown.
I grew up in the inner city of Youngstown and currently reside in Austintown with my wife, Teresa, raised 5 children, and enjoy being a grandpa as well as raising our retrievers. I have formed strong roots here and want to see Youngstown grow and prosper. An active member of St Joseph's Church in Austintown, I try to bring these values to life and through my business practices.
At CENTURY 21 Lakeside we support local businesses. We strive to employ local businesses for our signage, advertising and equipment, and have purchased a commercial building in Austintown for our corporate headquarters.
Working for the Century 21® brand for almost 20 years I was able to learn and carry with me all of the knowledge and experience to open my independent company, Lakeside Realty. Realizing the customers and agents need the strength and power of the world's most recognized brand, I was blessed to have partnered and now own a CENTURY 21® franchise here, CENTURY 21 Lakeside Realty.
We are still locally owned and operated, as each office is independently owned. My commitment to being a local company with a worldwide brand stays true, and the service and value we provide is exceptional in all facets of the business.
We strive every day to create positive energy in our community. We have and will continue to support many charitable organizations as well as families in need as long as takes to help make a difference in our community.