Do you have the income and reserves to buy a home, but not the down payment? If you live in many of our local areas, a USDA loan could be a perfect option for you.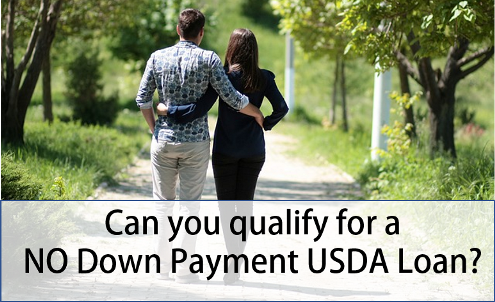 USDA loans (also referred to as Rural Development loans) are guaranteed or insured by the Department of Agriculture to support affordable housing in less developed areas. Its many benefits include:
No Down Payment: Although not limited to first-time homebuyers, this can be particularly attractive for younger buyers who have a steady job, but not much in savings.
Low Guarantee Fees: Guarantee fees are much lower than the similar fees on loans backed by the FHA. With a USDA loan, there's a 1% guarantee fee compared to a 1.75% mortgage insurance premium (MIP) for FHA loans. In both cases, buyers can finance the upfront fee in their loan. USDA loans carry a 0.35% guarantee fee on the unpaid principal balance each fiscal year. For FHA loans, buyers pay an annual 0.85% MIP fee if they made a minimum 3.5 percent down payment on their home purchase.
In order to take advantage of this loan option, you must purchase a single-family home and use it as your primary residence. It must be located in a qualifying area. All areas of Columbiana County are eligible, as are portions of Mahoning and Trumbull Counties.
USDA loans also come with some financial requirements. Homebuyer household income can't exceed more than 115 percent of the area median income. If the household includes more than four members (adults and children), it may qualify with a slightly higher income. Homebuyers can deduct childcare expenses from this income tabulation, as well as income from a portion from any adult full-time student.
The USDA doesn't specify a minimum credit score for its loan, but each lender has their own policies.
If you have any questions or would like more information on how to find out if you can qualify for a USDA loan, give us a call or use the Contact Form to send us an email.