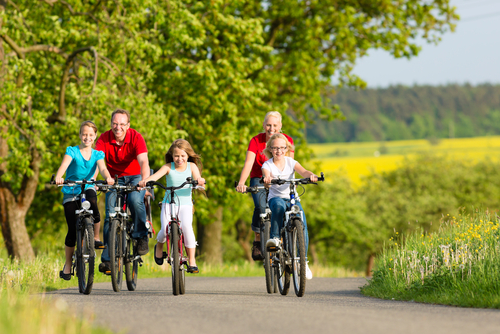 Leetonia is a quiet little village in a beautiful natural setting in Salem Township, Columbiana County. Leetonia encompasses an area of 2.27 square miles and had a population of 1,959 people, 748 households, and 541 familiesat the 2010 census. The Village of Leetonia was founded as a company town associated with the Leetonia Iron and Coal Company. The company was founded in 1866 and played a prominent part in the local and regional economy until 1930. Throughout its history, Leetonia has had a rich industrial infrastructure including a brewery, a successful saw company, two iron companies, several hotels, and a thriving community of professionals. Over the past 20 years Leetonia has seen the construction of a new K-12 school building, a new library building, and the installation of a major leg of the Greenway Bike Trail.
The Greenway Bike Trail is ten miles long with a ten foot wide paved surface, 6 parking areas, 4 restrooms, and a picnic area at least every mile. Patrons can ride, walk, or rollerblade through woodland, farmland, and wetlands. It runs from Lisbon to Washingtonville, right through Leetonia. Get a trail map here.
The Leetonia School District serves approximately 725 students in grades K-12 in 3 facilities -- elementary, middle and high schools. Their sports teams are called "The Bears", and the community takes pride in their competitive athletic programs and their small rural school system.
Javascript is required to view this map.