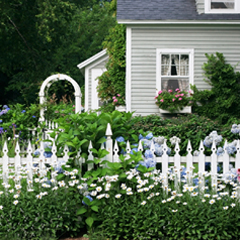 Beaver Township is located in the southern portion of Mahoning County and spans an area of 35.3 square miles. The 2010 census found 6,711 people in the township. North Lima lies at the center of the township, and part of the city of Columbiana is in the southern end of the township.
Beaver Township is a predominantly rural area with farms and homesites on large multiple-acre lots. It is centrally located among several metropolitan areas and is served by eight major state highways, just one hour or less away from Cleveland, Akron, Canton and Youngstown in Ohio, and from Pittsburgh, Sharon and New Castle in Pennsylvania.
The Youngstown-Elser Metropolitan Airfield is located within Beaver Township in North Lima, and is the closest airport to Youngstown's business center. It is a privately-owned airport with a 4,010 foot runway with two GPS/RNAV approaches and one VOR-A approach. They house and maintain many of the locally-owned private aircraft.
Most school age children residing in Beaver Township attend South Range Local School District. The district built a new campus housing the elementary, middle and high schools in 2010, which is located on Columbiana-Canfield Road in Beaver Township.
Javascript is required to view this map.