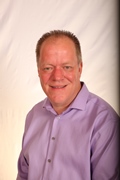 I have been a licensed Real Estate Agent and have served the tri-county area with pride for over 18 years. I am a lifelong resident of Trumbull County. My goal has always been to treat others as I would like to be treated and to take care of the members of our community and their housing needs.
I take great pride in our community and the success of the individuals who call our area home. I have always been involved in many areas of our community whether it was for charity or heading up organizations to help our community be successful in many different ways.
In my several years working as a Real Estate Agent I have accomplished many things. I have won the OAR Presidents Sales Club Award, and many other sales awards. I have also been a multi-million dollar producer for several years over my career. However, that was yesterday and though I do take pride in my many accomplishments the question is what I am doing today. My motto has always been: "Anyone can make promises but results are what counts."
Please feel free to contact Roger Collins at Lakeside Realty at (330) 219-6476 or email [email protected] for your real estate needs with results. I am dedicated to the highest standards and quality of service. Thank you again for giving me the opportunity to serve our great community.