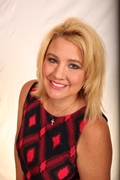 Renee Zuzan is a lifelong resident of the Mahoning Valley and a graduate of Poland Seminary High School and Hondros College.
Renee and her husband, John, enjoy raising their two active little boys and have two adult daughters.
Renee loves working in real estate with both buyers and sellers. She is also a 911/Emergency dispatcher serving two local communities.