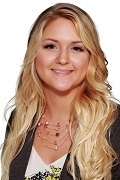 I was born and raised in a small town in neighboring Pennsylvania. In 2012, I ventured into the Youngstown area where I attended school at Youngstown State University.
I grew up one of five children and from a young age I recall watching my father and my uncles doing renovations on my parents' house working to create their dream family home. It is this home that has inspired me to help other individuals and families find their dream home.
I help my clients through the complex real estate process. I look forward to bringing your real estate dreams to life.