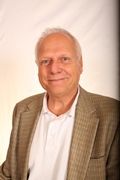 I have resided in the Mahoning Valley for my entire life. Born and raised in Girard, I attended St. Rose Elementry, graduated from Girard High School and attended Youngstown State University.
have been in the insurance business for over 30 years and have owned Cretalla Agency since 1983. My wife Devon continues to run agency.
After purchasing several rental properties in Girard, I decided to pursue my real estate licence, which I obtained in 2009. Whether helping a buyer or a seller, I am truly passionate about being a Realtor.
I currently reside in Liberty Township with my beautiful bride of 25 years, and my daughter Rachael. My son Joshua resides in Girard, in his first home that I helped him find to purchase. In my spare time I enjoy golf and spending time with friends. I am also an ordained pastor and a member of the Youngstown Community Fellowships.