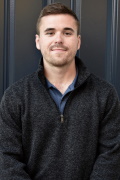 Allow me to Introduce Myself. My name is Bradley, I am a proud 2017 highschool graduate from Normandy High School.
I learned from a young age that I love Real Estate and the idea of buying/selling houses and owning properties. It had dawned on me one day because I would always destroy my family in monopoly and had so much fun doing it.
So, after I finished high school I choose to further my education by choosing one of the top Real Estate schools in the State, Hondros College. That is where I saw the true possibilities the Real Estate world had to offer. They made me feel confident in my abilities as a new agent in the field, they also showed me how to represent my clients in the best possible way.
So, if you want a new hungry agent who is looking to make a mark in this world and one who will be putting all his time into you, the client. I am the agent for you. Let me work hard and destroy the competition while you sit back and relax.